Visit

At Emmanuel Baptist Church, we seek to honor God in our worship of Him and fellowship with one another. Here is what you can expect when you visit EBC.


Hear God Speak

Our God is a God who speaks. He created the world by His Word and has spoken once and for all through His Son, Jesus. We believe that God has given us His Word in the Bible. In the Bible, God tells us about Himself and ourselves. Most importantly, God reveals to us the Savior of the world. When we gather together, we hear God speak to us when the Bible is read and the Word is preached.


Pray to God


When our God speaks to us He calls us to answer back. In prayer, we respond back to God and what He says in His Word. At Emmanuel Baptist Church, we respond to God's Word and ask that He would be with us, teach us, and forgive us our sins.


Sing Together


Because we have been reconciled to God because of Jesus, we respond to God with thankful hearts that sing His praise. We sing to God in recognition of who He is. As we sing we acknowledge the greatness of our God and we encourage others around us.

Love One Another


The Bible tells us that our God is a God of love. In the person of Jesus, God humbled himself and came down to earth. He loved us so much that He was willing to die upon the cross (Phil. 2:5-11). Because of His love, our Lord Jesus gave us a commandment that we should love one another as He has loved us (John 13:34).


Powered by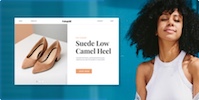 Create your own unique website with customizable templates.