About

| | |
| --- | --- |
| Our Purpose | Emmanuel Baptist Church is a group of ordinary people who exist to make known the greatness of our God. We do this by hearing what God says to us in His Word, responding to His Word in faith, and testifying about His Word with thankful hearts. |
Our Beliefs

Emmanuel Baptist Church is a church centered upon the Gospel of Jesus Christ. God's Word tells us that God made men and women to live with Him in perfect fellowship. The sad reality is that we did not honor God or obey Him. From our birth we are enemies of God. As a just Judge, God must punish sin. But, in an unexpected turn of events, God has sent His Son to obey God's law in our place and to take the punishment we are due. The Gospel message tells us that God loved humanity so much, that He sent His Son, Jesus, to save sinners like us. Because of what Jesus did for sinners, God tells us that He is willing to be reconciled to us. He calls us to trust in His Son and promises to give us eternal life as a free gift. We can live in perfect fellowship with God once again.

Emmanuel Baptist Church believes the



New Hampshire Baptist Confession of Faith (as modified by EBC)



is a faithful summary of what the Bible teaches.
Our Story

Emmanuel Baptist Church began as an idea which was placed in the mind of two Buick employees, Lloyd Taylor and Arnold Davis. In 1964, they began to hold services in the Otisville VFW Hall. The congregation grew and eventually built at our present location.

In August of 1967, Leroy Cole was heading north on M-15 to check out the possibility of starting a work in Millington. As he drove past the church he happened to see Arnold Davis stacking some of the cement blocks, still scattered about the grounds and stopped to inquire about the opportunities north of Otisville. He was asked to come that night for Bible Study and Prayer Meeting, and was soon the 4th pastor in 2 years.

By May of 1971 the church was averaging 80 in the "Cellar Sanctuary," and had come to love gathering together in that place. But, what a joy we experienced when dedicated the Sanctuary unto the Lord for our "place" to gather and worship Him!

In 2015, Emmanuel Baptist Church called Spencer Snow to serve the church as pastor. For over 50 years, Emmanuel Baptist Church has sought to be a group of Christians centered around God's Word and the Lord Jesus Christ. Our desire is to be faithful to Him and to announce the Gospel message to all.


Powered by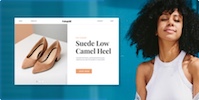 Create your own unique website with customizable templates.