We Preach Christ and Him Crucified

God is holy. He made everything. He made us for perfect fellowship with Him. But we rebelled against God, becoming His enemy. We are guilty lawbreakers, separated from our holy God and sentenced to endless punishment.

But because of His love for us, our holy God sent His Son, Jesus. Jesus came to live with us. He took our place. He became a human like us. He lived perfectly and died for us. On the cross, He took our guilt, our separation, and our punishment. He arose from the dead to make us right with God. He went to heaven and will return someday.

You cannot save yourself. Leave your sin behind. Trust only in God and what He has already done in Jesus to make sinners right with Him.

What will you do? What's next? If you're a believer, a skeptic, or curious, we would love for you to visit us.

We gather every Sunday morning at 11 am. Join us, as we discover what God says to us in His Word.



Visit Us


Sunday School - 10 am
Sunday Morning Service - 11 am
Sunday Afternoon Fellowship - 12:15 pm
Wednesday Evening Prayer Meeting - 7 pm


Location


500 North Street
Otisville, MI 48463



Contact Us


810-631-6605

emmanuelbaptistotisville@gmail.com
Powered by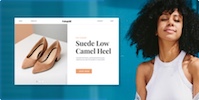 Create your own unique website with customizable templates.